CASE SEALERS
Case sealer allows for fast and thorough closing and sealing the seams of the cardboard boxes using self-adhesive tape. Case sealer is a much more economical solution than traditional packing method using manual dispensers.
3M and SIAT companies' offers include case sealers with varying degree of automation, allowing for the adjustment to the existing conditions of the production line.
Adjustment of the case sealer to the dimensions of the cardboard box, depending on the degree of automation, can be performed manually or fully automatically.
Below we present the semi-automatic case sealer SIAT SR4 with the function of automatic adjustment to the dimension of a cardboard box: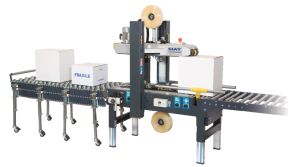 – automatic adjustment to the dimensions of a cardboard box
– four (two bottom and two top) transmission belts (4×75 mm width each), belt speed 20 m/min, engines 0.13 HP
– 2 sealing heads (top and bottom) K-11 to 48/50 mm tape, upon order K-12 head for 75 mm (without extra payment)
– simple adjustment of tab of the tape 40-50-70 mm
– adjustable working height 500- 700 mm.
 Dimensions of cases:
width: from 140 to 500 mm
height: from 110 mm to 500 mm
length: from 150 mm.
Additional accessories:
– wheels: 4 wheels with a brake
– roller feed 500 mm wide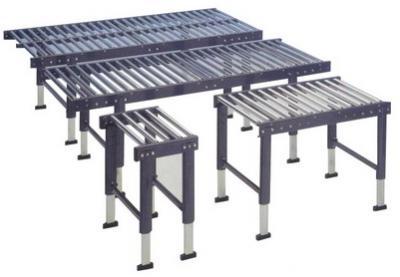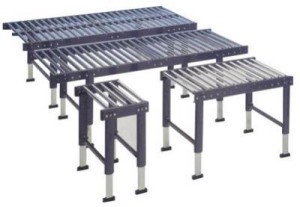 – GTL500 exit, multi-section flexible feeder, extensible (from 1 m to 7.5 m)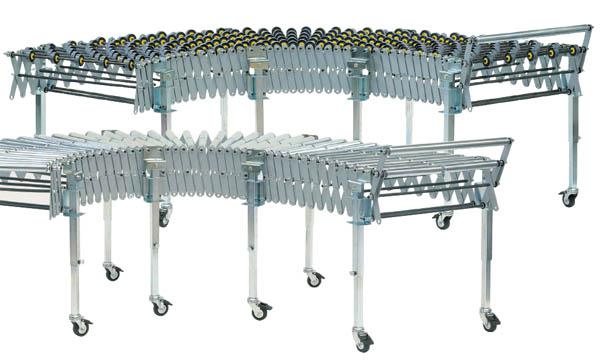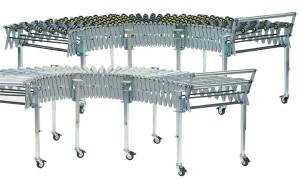 – most popular GTL500/3 (from 1,5 m – 4,5 m).
File to download:

   SIAT SR4 – SR46
You liked it - leave a rating
Average rating / 5. Vote count
« powrót