MASKING TAPES
Masking tapes are used for masking surfaces while lacquering, paining and other specialist processes.
The characteristic feature of masking tapes is the possibility yo remove them from the surface, after the completed process, without leaving glue residue.
Paper masking tape for general purpose, which means masking tapes for painting, are applied in all types of painting and renovation works, protecting surfaces against staining. Paper masking tape easily adheres to various surfaces (wood, metal, plastic, glass) and does not leave the residue of glue after removal from the protected surface. The tapes can be easily torn off manually into pieces, without using blades or scissors. They are made of finely creped paper covered with rubber glue.
They are mostly available in yellow and beige colour.
Basic widths of rolls: 19 mm, 25 mm, 30 mm, 38 mm, 48 mm, 75 mm.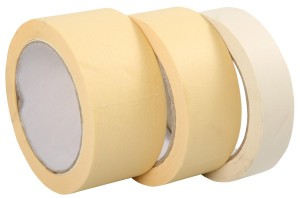 PET Polyester masking tapes for powder coating
Polyester carrier and special silicone glue provide high resistance of the tape to solvents and high temperature, up to +180°C. The tape does not leave the residue of glue after removal from the protected surface. It is applied in masking in the process of powder coating.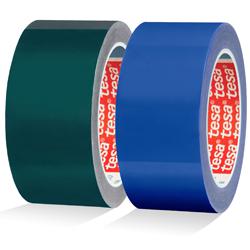 File to download:

   Tesa 50650
PVC masking tapes
Vinyl masking tapes can be used outside and are more resistant to mechanical damage than paper tapes. They provide longer time of surface protection without the loss of parametres, for instance, during facade work outside.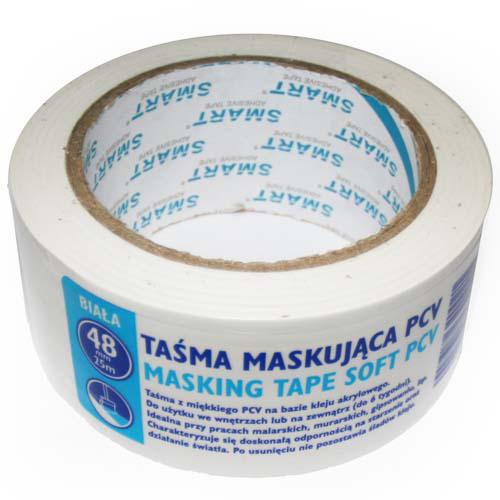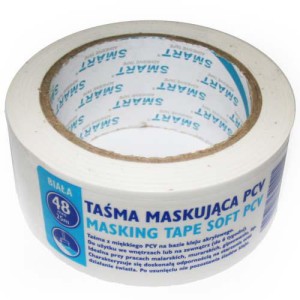 Paper masking tapes for high temperatures are made of finely-creased high-quality paper, covered with special rubber glue, are designed for spray-painting and drying in temperature even up to140 ºC. These tapes have increased crack resistance and resistance to breaking. Additionally, they are resistant to water and solvents and do not leave residue after removal.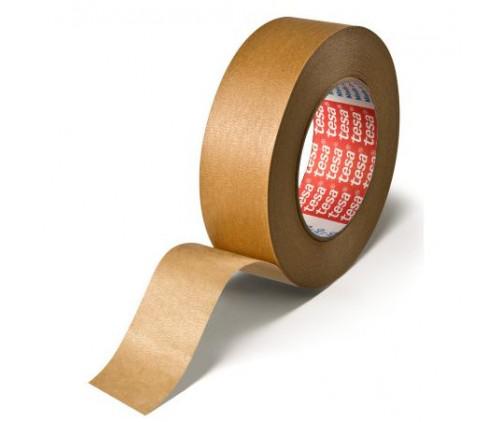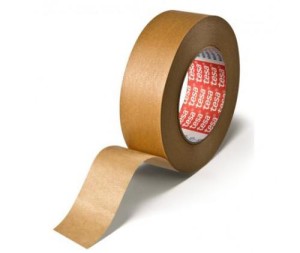 UV resistant paper masking tapes
Owing to combined properties of carrier material and specially elaborated adhesive, the tape can be easily removed without leaving residue even after a period up to 6 weeks since its application outside. As a result, a number of various works can be performed with the surface protected only once. This tape can be used in almost all painting works performed outside buildings, in particular in applications with various, common surfaces and where explicit and sharp edges of painting works are required.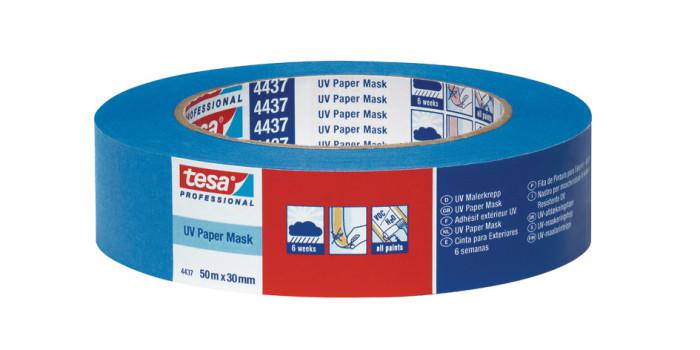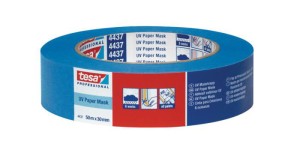 Vinyl tapes for masking curves and corners
Finishing lacquering works, when many colours and patterns are used, require precise workmanship and thorough protection of the surface. Thin, flexible masking tapes with thin carrier of soft PVC are especially designed for this purpose. They cover curves and corners without tearing or creasing of the surface, they have excellent "cut-off line", good adhesion to plastic and metal and do not leave residue of glue after removal from the protected surface.


Strongly creped tapes for masking curves and corners
Strongly creped paper carrier allows for adhesion to sharp corners and irregular surfaces. It is extraordinarily flexible, malleable and resistant to tearing. Appropriate for drying in the chamber in temperature up to 60C.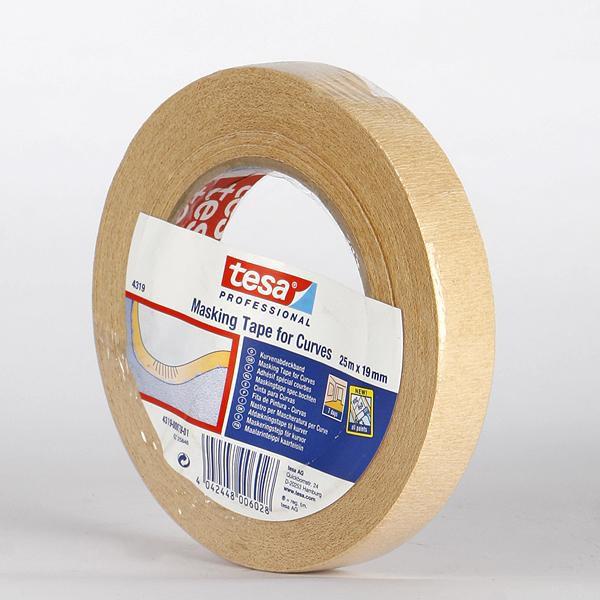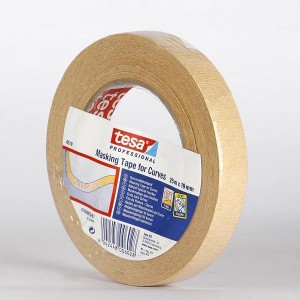 PET Polyester masking tapes for powder coating
You liked it - leave a rating
Average rating / 5. Vote count
« powrót