GLUES
3M glues fulfil the requirements of each and every branch of industry, from aviation to automotive section, from furniture production to works with artificial materials. Whenever it is necessary to bind two items reliably or to provide temporary binding, 3M industrial glues can be applied.
In order to meed the requirements of modern production processes, 3M range of products contains epoxy, acrylic, structural, polyurethane, anaerobic, water-based quick-setting glues, glues i sprays and Hot Melt systems.
See below the presentation of only several types of glues from the wide range of 3M products.
Scotch-Weld EPX 3M structural two-component adhesive bonding provide fast, clean and precise binding of components and easy dosage of glue.
The EPX system contains
manual or pneumatic dispenser
two-component glues packed in two-chamber cartridges
special mixing nozzles.
The glue can be applied in points or streaks. Dozing, mixing and application in one cycle of work allows for permanent , high quality of binding. 3M Scotch-Weld EPX structural glues obtain high structural strength on numerous materials, such as metal, glass, plastic, ceramics, wood and many other.
File to download:  

   3M Scotch-Weld EPX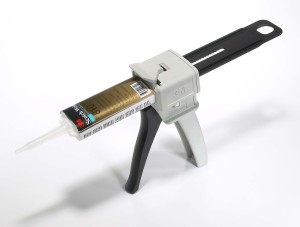 3M™ Scotch-Weld™ hot-melt adhesives are thermoplastic resins without solvents, which melt when heated. They are applied when melted, and they cool simultaneously binding firmly the materials such as wood, plastic, foams, fabrics, cardboard and others.
Example applications of hot-melt adhesives:
pouring over electronic elements, hardening components, fixing wires
binding items of plastic, binding cores of moulding mass
filling in the cavities in pine and spruce, reinforcing corners and bottoms of shelves, improving stiffness of the construction
closing cardboard boxes, reinforcing the packaging
upholstery and finishing works.
"Hot-Melt" adhesives are applied in the temperature of approx. 210 ºC. In case of materials with low temperature resistance (for example, styrofoam) the "Low-Melt" adhesives are applied, with lover melting temp. of approx. 130 ºC.
File to download:  

   3M™ Scotch-Weld™ hot-melt adhesives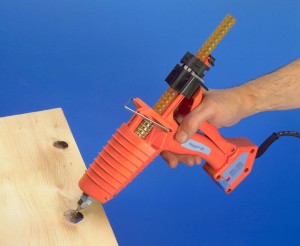 3M™ Scotch-Weld™ adhesive in aerosols

File to download:  

   3M™ Scotch-Weld™ adhesive in aerosols
Universal 77 spray
For styrofoam, paper, cardboard, fabrics, etc.
• high adhesion
• strong binding when applied to two surfaces
• long "open time"
• low absorption
• regulated stream of aerosol- dispersed spraying
• good water and ageing resistance.
Strength
• from -30°C to +60°C.
Efficiency
• 12m² from 0,5l can.

Tesa ® Spray Glue Extra Strong for permanent binding of materials such as fabrics, plastic, cardboard, rubber foam, insulating materials, vinyl, leather and rubber with each other or with metal and wood.
Proper for heavy materials with coarse and uneven surfaces
The spray forms a thin film
The possibility to set the direction of spraying in lateral or vertical plane
Adjustable amount of sprayed glue (H: huge, M: medium; L- small amount)
Wet resistance and temperature resistance from -30°C to +80°C (for a short time even 100°C)
Does not contain silicon and chlorinated solvents.

Cleaner Spray- industrial cleaning agent
Universal cleaning agent which effectively removes difficult stains and substances like fats, oils. dirt, chewing gum, remains of dried glues. It may be used on most painted and unpainted metals (also aluminium and stainless steel), ceramics, glass, porcelain and many plastic materials, before its use it is recommended to check whether the agent does not damage the surface.
It is excellent for cleaning equipment and working positions.
Fresh citrus fragrance.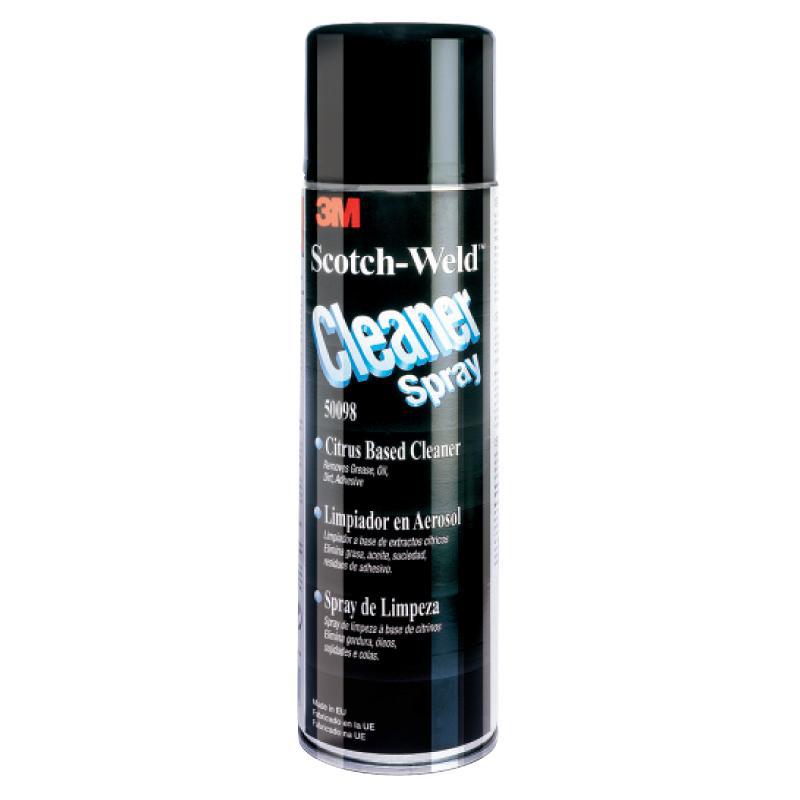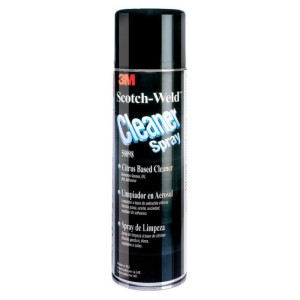 Water-based contact adhesive- 3M™ Scotch-Weld™
it is an excellent alternative for traditional solvent-based glues It has very good operating properties and additionally fulfils the requirement of environment protection. Owing to high content of permanent components, the cost of using water-based dispersed adhesive is lover than solvent-based adhesives.
File to download:  

   3M Fastbond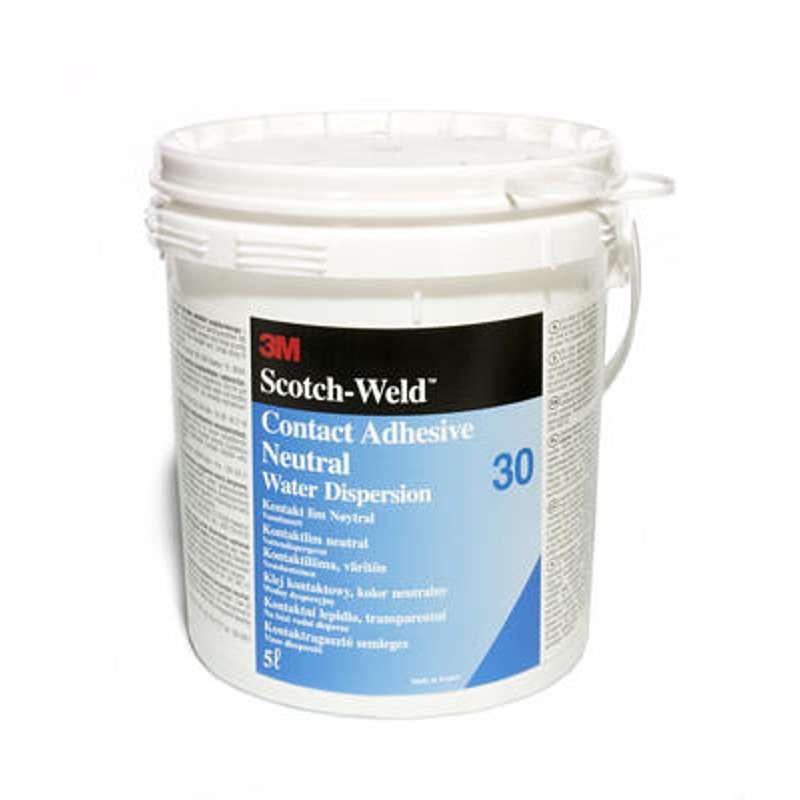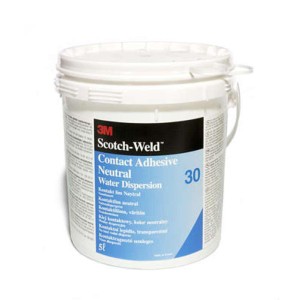 3M SP-4533 adhesive is applied using screen printing
File to download:  

   3M SP-4533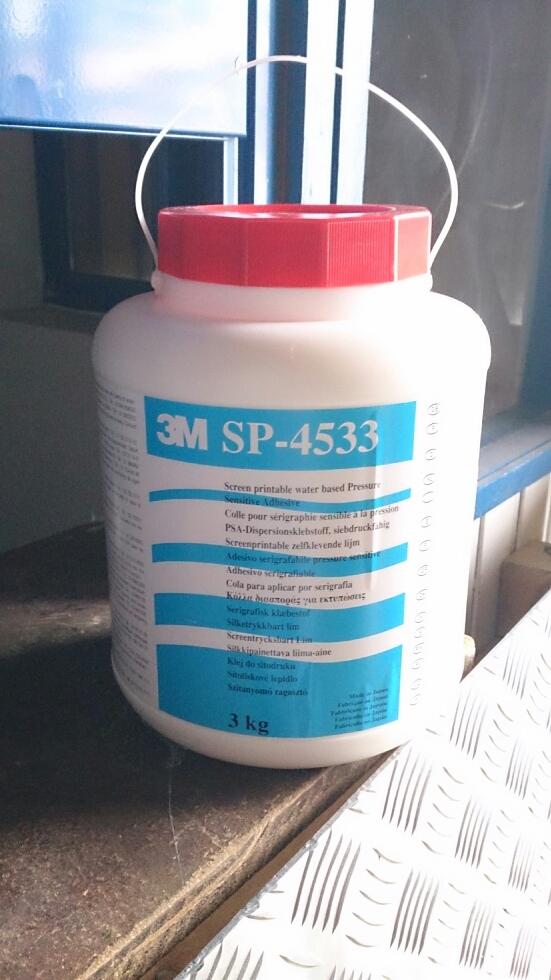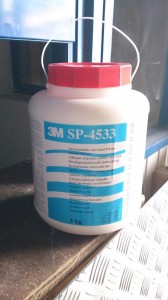 Screen printing, glue
You liked it - leave a rating
Average rating / 5. Vote count
« powrót