SELF-ADHESIVE VELCRO FASTENERS
Self-adhesive Velcro fasteners are used in the situations requiring periodical de-assembly of combined items or change of their location, without the need for their separation or unscrewing.
Traditional Velcro fastener consists of two parts which can be connected with each other many times: soft part (loop) and solid part (hook). Both these parts are covered with rubber glue, resistant to atmospheric conditions.
In some special purposes only one part of the Velcro fastener is used, either hook or loop. As a consequence, each part of the Velcro fastener is sold separately in 25m-rolls. Self-adhesive Velcro fasteners are available in many colours, mostly white and black.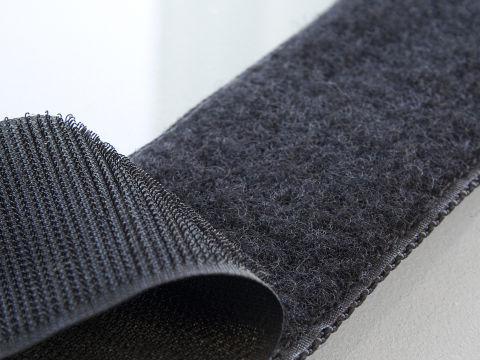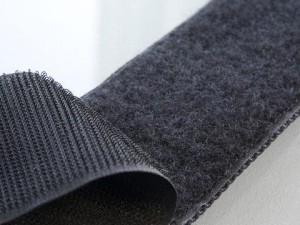 Industrial self-adhesive fastener 3M™ Dual Lock™ is used for very strong connections, possible to be separated allowing for de-assembly of items, if required (for example, panels, cases, covers, temporary marking).
3M Dual-Lock fasteners have hooks in the form of small head press balls distributed evenly over the whole tape surface. The two items are bound via pressing two sections of the fastener together. The audible click means that thousands of head press balls are clutched and the connection is completed. Owing to this solution the Dual Lock mushroom fastener is bound and does not need two different parts with hooks, as in case of other traditional fasteners. 1 linear metre of the fastener provides 0.5 linear metre of the Velcro fastening.
VHB™ glue provides very high mechanical strength of the connection and resistance to atmospheric conditions.
3M Dual Lock fasteners are also applied for binding various type of audio and electronic accessories in cars, for instance CB radio and taximeter.
Basic colours: transparent, black
Basic width: 25 mm.
You liked it - leave a rating
Average rating / 5. Vote count
« powrót