VHB TAPES FOR VERY STRONG BONDS
VHB 3M tapes are the alternative for mechanical bonds (for example, with screws, rivets, screw nails etc.) Owing to the application of unique and innovative acrylic glues technology, VHB tapes have high mechanical strength and resistance to external factors.
VHB tapes are used for binding metals, artificial materials, glass, powder-coated elements, rubber and others, providing strength and durability in changeable atmospheric conditions and under mechanical loads. VHB tape adjusts to the substrate, sealing the joints. It is a long-lasting, elastic bond, ensuring the uniform distribution of stresses over the whole cementing area.
One of the most essential properties of VHB 3M tapes is their resistance to environmental conditions and changeable temperatures from -40°C do +90°C (long-term resistance), and in certain cases even up to +150°C. VHB tapes are resistant to humidity, atmospheric fall, UV radiation (sunlight) and short-term impact of various chemical agents, such as most solvents, fuels, hydraulic fluids and engine oils.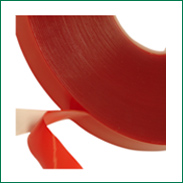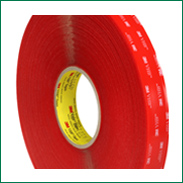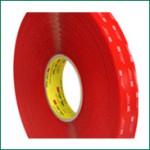 Download PDF: 3M Gluing technologies- Acrylic tapes 3M™ VHB™

   Tapes 3M VHB

   Tesa ACX plus
« powrót