DUCT-GAFFER REPAIR TAPES
Popular DUCT/GAFFER repair tapes, at relatively low prices and with high resistance and endurance to external factors, find their application as sealing tapes, protective, masking tapes and for closing packages and binding various types of materials.
Despite high mechanical resistance of DUCT tape, it can be easily torn off manually, which makes it convenient to use, saving time necessary for cutting tape with scissors or knife.
DUCT/GAFFER tape are made of flexible PE film, reinforced with synthetic fibre net, covered with aggressive and strong rubber glue.
Standard dimensions of rolls are 50 mm x 50 m and 50 mm x 25 m. It is possible to produce rolls of different sizes on order.
DUCT tapes are mostly silver or black.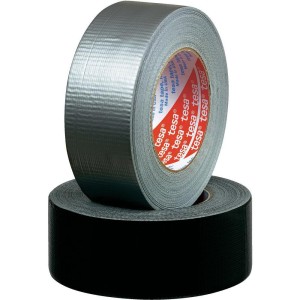 File to download:
If it is necessary to use more mechanically resistant tape and with greater adhesive strength, we recommend fabric tapes.

« powrót